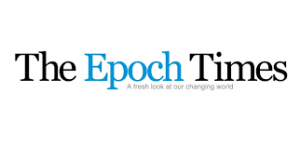 WEDNESDAY, AUGUST 15, 2018
Tickets are now on sale for the first annual New York Pizza Festival, held Oct. 6–7 in Little Italy, in the Bronx. The event will bring together some of the top pizzaioli from the five boroughs and across the country, as well as a special consortium from Naples, Italy.
The 25-plus participants include Kesté Pizza & Vino and Di Fara Pizza from New York; Sorbillo Pizzeria from Naples and New York; Tony's Pizza Napoletana from San Francisco; and Spacca Napoli Pizzeria from Chicago. All were hand-selected by Pete Lachapelle, editor-in-chief of Pizza Today Magazine and creator and organizer of the International Pizza Expo; and Scott Wiener, founder of Scott's Pizza Tours.
"We wanted a good spread of pizza styles because New York pizza is not just one thing," Wiener said in an email interview. "This city is such a great place for pizza, not just because of one famous style, but because of the incredible variety and quality we have. Pizza … has constantly changed and we wanted to showcase that."
Entry to the festival is free; tickets for individual slices and alcohol are available for purchase at NYCPizzaFestival.com.
Through Sept. 9, tickets are $20 for three slices and $30 for six.