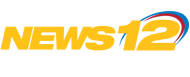 Posted: Oct 06, 2018 11:56 PMUpdated: Oct 07, 2018 3:14 AM
THE BRONX –
The first-ever New York Pizza Festival is taking place this weekend, bringing pies from all over the world to Bronx's Little Italy.
Pizza lovers from all over the world showed up for the event's kickoff Saturday.
Some style pies range from Chicago, Las Vegas, New York and Napoli.
Admission is free, but patrons have to pay to try their slices. Tickets can be purchased at the festival or online.
The mayor and Italian consulate attended the event and said pizza is one of the greatest signs of friendship between New York and Italy.
The event ends Sunday.