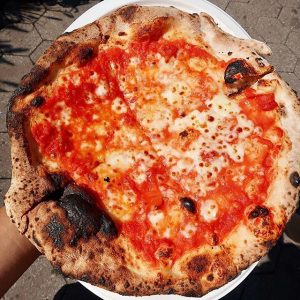 hungryhungryThe perfect personal pizza ??? check out @neaexpress and a ton of others at the @nypizzafestival, happening October 6 & 7!!! ? #hungryhungry #food #foodie #foodporn#eeeeeats #eats #yum #hungry #instafood #yummy #delish #mmm #newforkcity #forkyeah #eatingnewyork #foodietribe #pizza #dailypizza #cheese #cheesy #?
nypizzafestivalWoohoo! We can't wait ???
hungryhungry@nypizzafestival neither can I !!!! ?
cutie_pafoodieYum this looks perfect
torontokitchnThis looks amaaaaazing<
wannaspork???
nypizzafestival@lacedtaste try it at the NY Pizza Festival!
kb_eats_??
lacedtaste@nypizzafestival will do
ziggythecook Yum
maxcrespo@hungryhungry And you are a natural pizza maker !
jjakevol2 All day!
cellolv Looks cheesy
nc.foodie Mmmm pizza ?