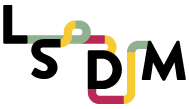 On June 27th and 29th the Kestè pizzeria in Fulton Street will host the third edition of the stage in the Big Apple of Le Strade Della Mozzarella (LSDM), the congress of author's cuisine dedicated to the Mozzarella di Bufala Campana PDO and to the products of the Mediterranean basket.
It will be an opportunity to take a virtual bridge between Naples and New York through pizza, history, innovation, research and the ingredients that contribute to making it the most popular dish in the world.
Rich program, again this year organized in collaboration with Molino Caputo and Orlando Food Sales.
We start on the 27th with an event entirely dedicated to the tastings and lessons of the master pizza makers invited to give their contribution to the day. Focus on flour and dough starting from Naples with Enzo Coccia and Carlo Sammarco who will follow the hostess Giorgia Caporuscio. From San Francisco Tony Gemignani to finish with another New Yorker, Anthony Mangieri. Luciano Pignataro, Guido Barendson, Antonio Scuteri and Scott Wiener will act as moderators and narrators of the phenomenon.
On June 29, however, will be the vote of a series of master classes dedicated to the main ingredients of pizza and the combination with Prosecco DOC. Carlo Sammarco will explain the technique of his "pizza a canotto" great contemporary innovation in the world of Neapolitan pizza. Roberto Caporuscio will guide us among his proposals including fried pizza. We will continue telling and tasting pizzas prepared with Mozzarella di Bufala Campana PDO, Provolone Val Padana PDO, Fio di latte di Agerola, Balsamic Vinegar of Modena PGI, extra virgin olive oil and specially designed sottòoli. A symbolic product of Campania is the protagonist: the San Marzano tomato.
Finally, the chef Raffaele Solinas of the Association of the Italian Chefs in New York will pay homage to Gragnano Igp pasta. In conclusion, a tasting of Neapolitan coffee.
Participation is free by invitation or by requesting accreditation to info@lsdm.it