EXECUTIVE CHEF & DIRECTOR OF FOOD AND BEVERAGE
Tutta Bella Neapolitan Pizzeria
Italian food has always played a role in Brian's life, in some capacity or another. Where he grew up in NE Ohio, families from Sicily, Naples and Abruzzo dominated the local Italian restaurant scene and he became inspired by their culinary traditions and flavors. Brian migrated west to Seattle and was hired as a cook when Tutta Bella Neapolitan Pizzeria opened its doors in 2004.
He is now the Executive Chef and Director of Food and Beverage with responsibility for all menu development. Brian is one of the first three, and the first American, recognized by the AVPN as a Senior Pizzaiolo and has spent countless hours training with many master pizzaioli in Naples and across the United States. Brian and Tutta Bella's owner, Joe Fugere still meet every Friday morning to explore and share new ingredients and recipes.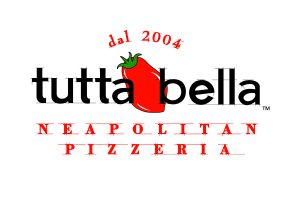 Web site:
tuttabella.com
Facebook:
@TuttaBellaNeapolitanPizzeria
Instagram:
@tuttabella
Twitter:
@MyTuttaBella