Max Crespo was born and raised in New York, New York. At a young age, Crespo developed an innate sense of responsibility, professionalism and creativity. Crespo naturally migrated over to the hospitality industry, where he has thrived his entire professional career.
In 2006, Crespo founded New York City's first mobile pizzeria to serve New York style pizza. Realizing the potential and niche marketplace, he set out to create a unique business model that would be disruptive in both food and energy. In April of 2013, after six years of re-designing and engineering the proper equipment, structural components and energy system, Crespo opened Neapolitan Express, (neapolitanexpress.com) the first ever food truck fleet that runs on alternative energy that serves authentic Neapolitan Pizza and, in partnership with Clean Energy Fuels, runs on clean burning, domestic renewable natural gas. Alongside Crespo, Neapolitan Express was launched by Mayor Mike Bloomberg and legendary investor and energy magnate, T. Boone Pickens.
Following the successful launch of Neapolitan Express, Crespo then formed, founded and launched MOVE Systems in 2014. Through MOVE Systems, Crespo's design and invention of ecofriendly mobile vending came to fruition via a Mobile Vending Food Cart, powered by Clean Energy Fuels and Solar power. Crespo then developed the first partnership with a nationally recognized brand, Nathan's Famous Hot Dogs, to place their franchises in a food cart. MOVE Systems is committed to building social equity in the local communities where it operates. Crespo sees MOVE as part of the city's economic-fabric by promoting social – entrepreneurship, supporting the veterans of our armed services; manufacturing locally; all the while being a steward of the environmental sustainability movement within the world of Mobile Food and urban life. In 2015, MOVE Systems was launch on the steps of City Hall in New York City by Crespo, City Council Speaker Melissa Mark Vivierito and early investors, Clean Energy Fuels,represented by Peter Grace, and First Data, represented by Chairman and CEO, Frank Bisignano.
Crespo has owned and operated several restaurants and nightclubs in New York City, including Pangea Lounge, Ski Bar, Quo Nightclub, Retox Rock Bar, REHAB. He has been featured in publications such as New York Magazine, Wall Street Journal, CNBC, CNN, the New York Post's Page Six, Business Fleet Magazine, GQ and The New York Times.
Crespo's background includes sales, marketing strategic planning and corporate staffing for organizations such as CBS records, Madison Square Garden, The Ian Schrager Company, Gramercy Park Hotel Rose Bar, Viacom, Clean Energy Fuels, Thompson Hospitality and the Related Companies, He resides in his hometown of New York, New York.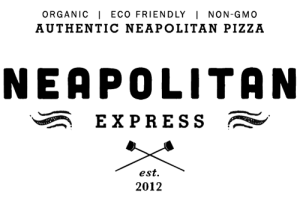 Web site:
neapolitanexpress.com/
Instagram:
@neaexpress
Twitter:
@NeaExpress